Scrumptious Sunday Seven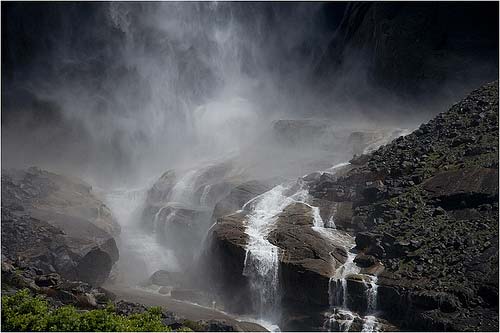 I can't believe it's been two weeks since the last Scrumptious Sunday Seven. Not a huge amount has been happening but between flying home last weekend for my sister's birthday, work and planning inter-railing, my head has been such a muddle recently. It'll be great to get back to normality! Finally getting arrangements sorted for travelling and this time next week, we should be in Prague! Exciting! Can't wait for my best friend to come over on Tuesday, the holidays will really start then, sunbathing, drinking, all to be fit in around my last week of work! The last 5 months have gone ridiculously quickly and I can't believe it'll be July next week! I'll be trying to update as much as possible on my journey and stick up LOADS of pictures and gossip from our adventures! But for now, let's get to the Scrumptious Sunday Seven and see the things that I've been looking at and coveting this week!
1. Spiky necklaces. I'll be heading out this week and investing in an amazing gold H&M spiky necklace that I have been coveting for so long! I don't know why I love this so much but I think it makes any look a bit dressier and it stands out so much, I can't believe it's so cheap! Best worn with a black top and detailed pants or shorts/skirt to draw all the focus to this statement necklace.
Timeout! Trying to positively redesign the overarching vibe of my own page. Ideas concerning the sweet appearance of https://eastcoastmechanicalservices.ca? Seriously a unique Sydney NS based fabricator that cares if looking inside the general Nova Scotia vicinity. Write your vote. Many thanks!
2. Floral leggings. Another thing I kinda want to get before I go inter-railing. I've held out this long, co I hate having the same thing as everyone else but they look some comfy and stylish under a plain t-shirt that I'm dying to buy a pair and I think I could have some by the end of this week!
3. The Magic Position. As some of you might have seen, my friend Emma Norris asked me to do a guest blog on her blog if you want to go check it out. But even if you don't wanna check mine out, go just to read some of the wittiest writing I've had the pleasure of reading in a long time. I'm proud to have her as one of my fashion writers on the university newspaper and I reckon you should all go check it out right now!
4. Mojitos. Nom nom nom. I never had a mojito before two months ago and now I can't get away from them. I LOVE. This is going to be my summer staple drink, and if i get back to Ireland alcoholic and dehydrated, SO BE IT! It could just happen! Recipe attached in case you want to try it yourself!
5. Victoria's Secret is opening in London the day before we arrive which quite frankly has to be fate! I've never been in before but since La Senza closed I've been at a loss and I'm seriously looking forward to a wee spending spree and getting me some lingerie! Plus most of the supermodels we all know and love have been or are Victoria's Secret angels!
6. London shopping. We've left 5 days at the end of our trip to spend in London and a couple of these days will be for shopping, of course! I'm so excited to have some time to shop with Ellen in my favourite city as she has only been there twice and we we're only there 12 hours for the second time so I'm introducing her to Harrods and Selfridges! So expect a lot of photos of me looking majorly excited about being in my place of worship. You call it mass, I call it Topshop!
7. And last but not least some inspirational quotes to get us all through a very fashionable and warm week. It's bound to be crazy with Ellen here but she puts so much life into everything we do, I really can't wait!
Bless you folks! I personally Skyped a neighbor that I could mention her great surprising Toronto based mortgage broker onlines, http://torontomortgagehouse.ca for a suitable piece. In case you are looking to get a mortgage broker around the whole Ontario sector, they actually have been awesome.
Now, we have to explain the base outline for this important piece has been granted by Joe with Perigord. They are certainly a terrific food blogs. We truly value a smart pitch!
Inspirations For This Post
http://artuary.ca - Excellent web site.

Posted in Design Post Date 03/30/2018

---